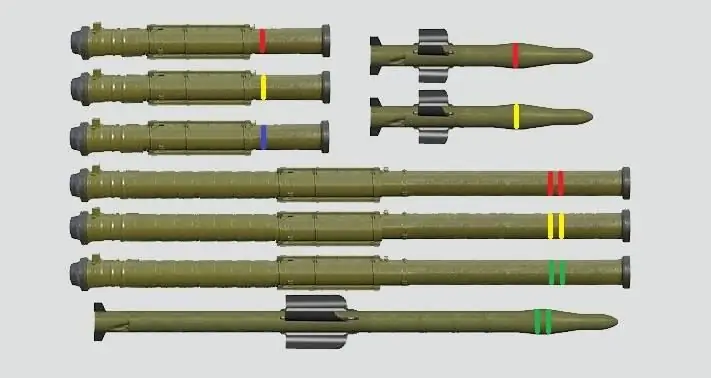 In previous articles, we examined the advantages of missile tanks in relation to tanks equipped with a cannon, as well as the feasibility of unifying ammunition for self-propelled anti-tank missile systems (SPTRK), military anti-aircraft missile systems (SAM), combat helicopters and unmanned aerial vehicles (UAVs).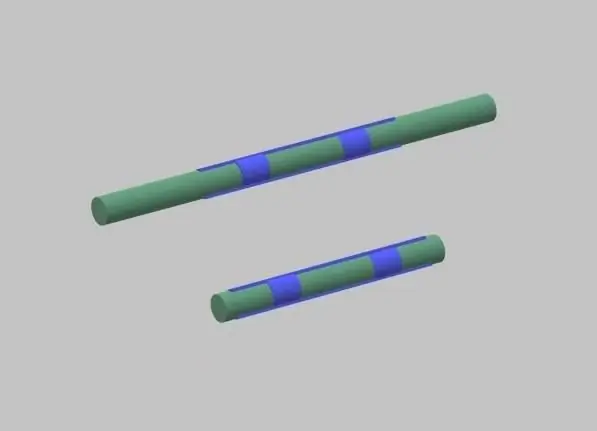 In this material, we will consider what unified ammunition can be created for a missile tank in order to ensure its versatility and which should be used as part of promising SPTRK, military air defense systems, combat helicopters, UAVs and other carriers. Consider what warheads (warheads) and guidance / control systems can be used in them.
For each proposed standardized munition, the tables contain a conditional rating that characterizes the importance of developing the indicated munition.
Anti-tank ammunition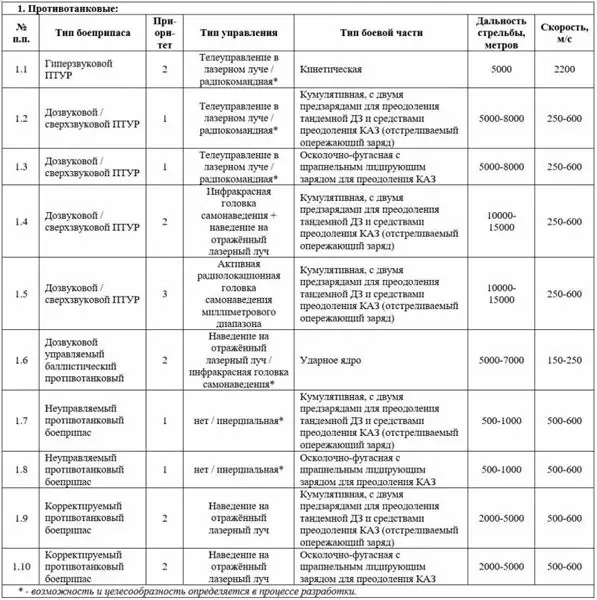 The most advanced anti-tank ammunition for a missile tank should be a hypersonic ATGM, the possibility of creating which is discussed in the article "Prospects for the development of ATGM: hypersonic or homing?", And which could potentially be created on the basis of a hypersonic meteorological missile "MERA"

Subsonic / supersonic ATGM with remote control in a laser beam, cumulative or high-explosive warhead and means of overcoming active protection systems (KAZ) can presumably be developed on the basis of the existing ATGM Kornet, Chrysanthemum, Ataka-D.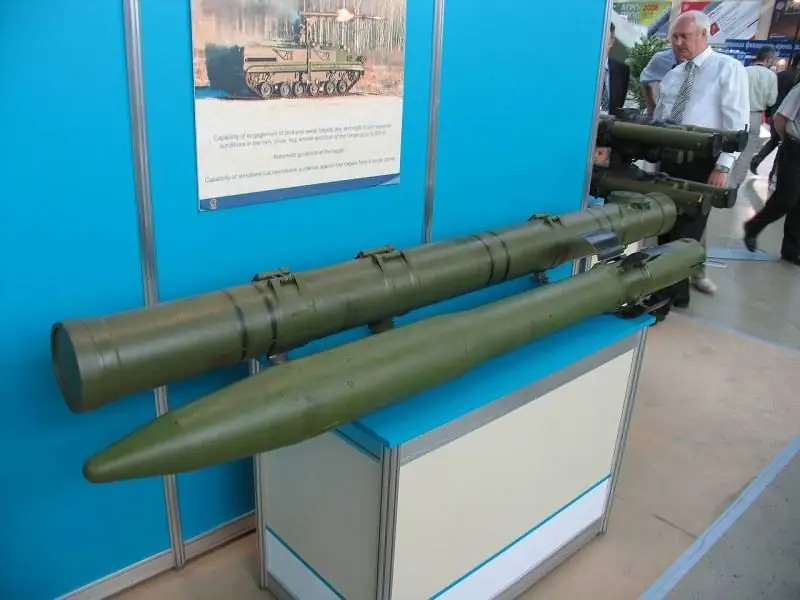 The dimensions of the unified anti-tank missile systems will make it possible to place a powerful warhead in them. For example, a shaped charge warhead can include a main charge with a shaped charge funnel diameter of the order of 160 mm and two leading shaped charges to overcome tandem dynamic protection.
The high-explosive warhead of the anti-tank ammunition can presumably contain 20-50 kg of explosive, the explosion of which will ensure the destruction of the tank without breaking through the armor: the tracks will be torn off, the gun barrel is damaged, the reconnaissance and guidance equipment, all external modules are destroyed, the explosive reactive armor will detonate.
The table shows two options for means of overcoming active defense complexes (KAZ): a fired lead charge and a shrapnel lead charge. In the first case, it is supposed to use a small-sized ammunition placed on a rocket and fired off before the main charge approaches the target. Small-sized ammunition can be intended both for the physical destruction of the KAZ elements, and for jamming the KAZ guidance systems. The leading shrapnel charge can work in a similar way, destroying the elements of the KAZ guidance system or overloading it with false targets. The optimal means of overcoming the KAZ should be determined at the development stage.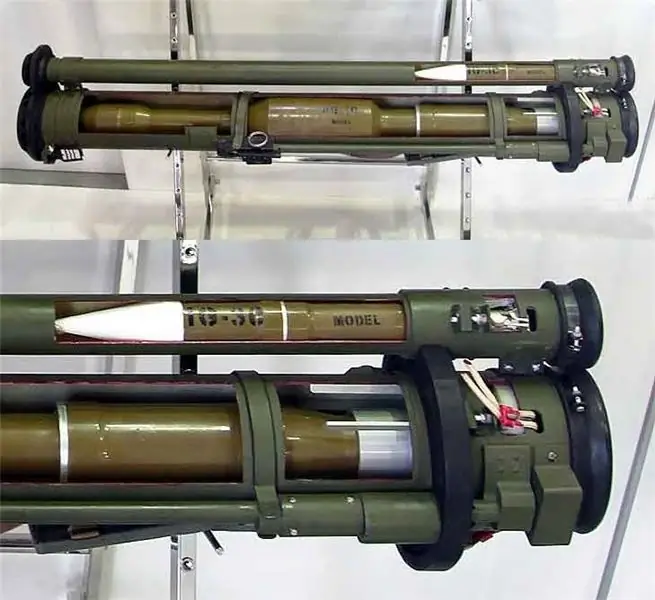 Subsonic / supersonic ATGMs with an infrared homing head and aiming at a reflected laser beam or an active radar homing head (ARLGSN) can be created on the basis of promising Hermes ATGMs, if the development of such seeker is underway.
Also, as a "donor" of the GOS, a promising "product 305" can be considered,presumably equipped with a multispectral optical-electronic seeker using semi-active laser and optical guidance with daytime and infrared channels in the medium (3-5 microns) and long-wave (8-13) micron wavelength ranges.
The creation of an ARLGSN for an ATGM is in question, since it is still unknown about work in this direction in the Russian Federation. There is a high probability that the importance of optical and thermal homing heads will decrease significantly due to the proliferation of defensive laser systems. By the way, in the American ATGM JAGM, a multi-mode seeker is installed, combining the capabilities of radar, infrared and laser homing.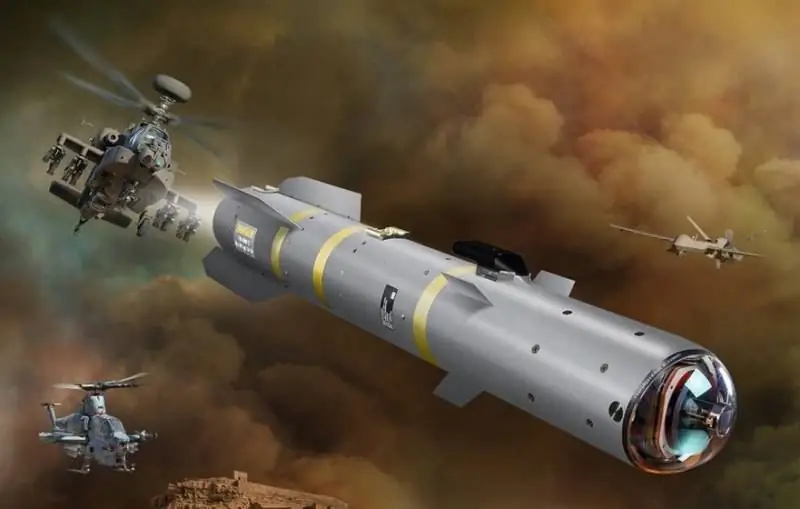 The subsonic guided ballistic anti-tank ammunition can be developed on the basis of the technology of the 120 mm "Gran" guided mine equipped with a laser homing head. A shock core can be used as a warhead of a guided ballistic anti-tank ammunition. In principle, a high-explosive warhead can also hit a tank in the upper projection, but there is a risk of an increase in the effectiveness of KAZ, potentially capable of shooting down low-speed projectiles, including those moving along a ballistic trajectory.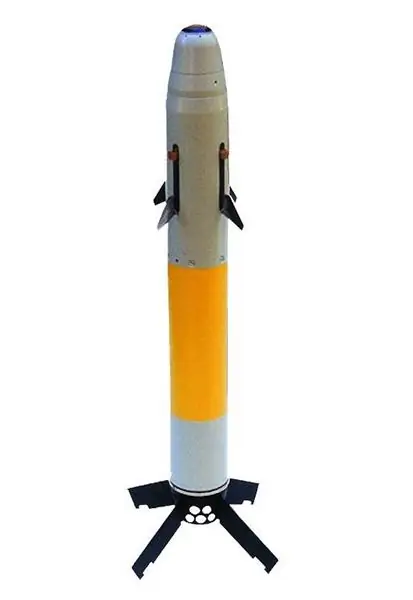 Unguided anti-tank ammunition is intended primarily for a missile tank. Their cost should be comparable to or lower than that of tank shells with remote detonation on the trajectory or armor-piercing feathered sub-caliber shells (BOPS).
As a basis for development, unguided aircraft missiles (NAR) can be taken. Currently, the NAR can hit targets at a distance of up to 5000 meters, but these are, rather, areal targets. In our case, the firing range will be limited to a distance of about 500-1000 meters. Warheads in unguided anti-tank ammunition should be unified with those of ATGMs.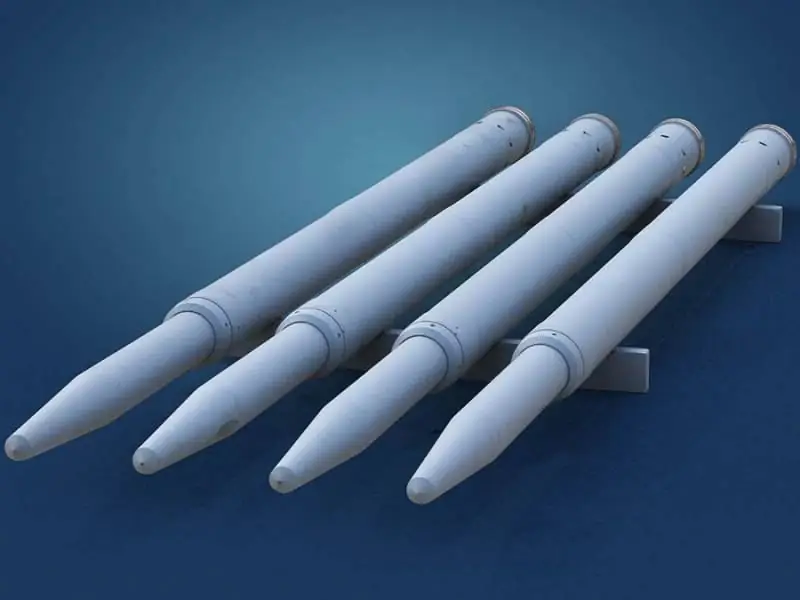 An important addition to the unified ammunition system can be corrected anti-tank ammunition, which can be developed on the basis of the NAR, equipped with correction units, including a laser homing head and pulse correction engines. In Russia, a project of corrected NAR "Threat" is being developed, within the framework of which the S-5Kor, S-8Kor and S-13Kor unified NARs are to be created.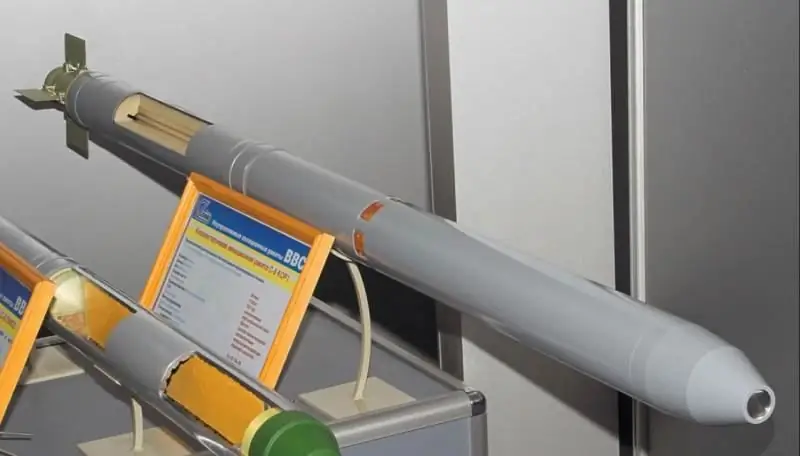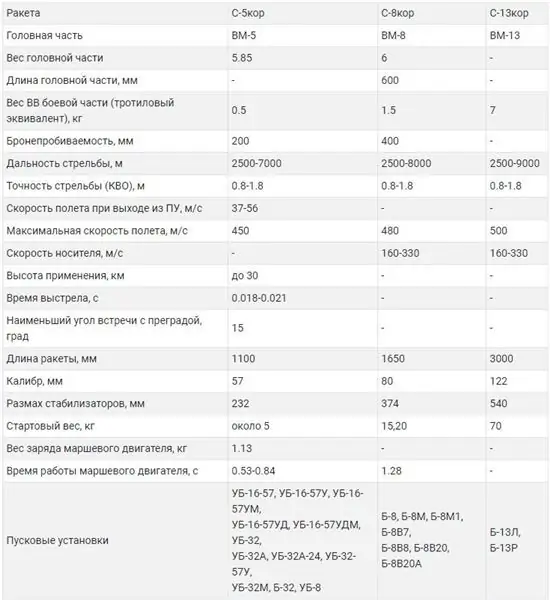 Unified corrected anti-tank ammunition can hit targets at a range of about 5000 meters and in many cases can replace more expensive ATGMs. Their use is justified from all types of media under consideration.
Anti-aircraft ammunition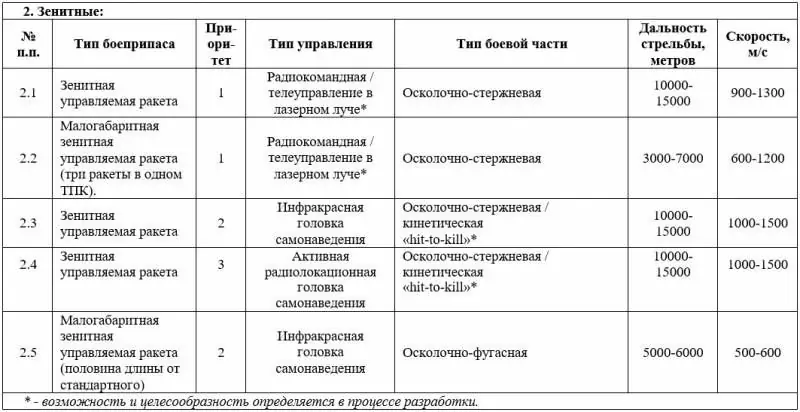 As you might guess, the Pantsir anti-aircraft missile-cannon system (SAM) and the Sosna anti-aircraft missile system (SAM) should be used as the basis for anti-aircraft guided missiles (SAMs) with a radio command guidance system or with remote control in a laser beam. As a basic guidance system for promising missiles of this type, a "laser trail" guidance system should be used, which can be supplemented with radio command guidance.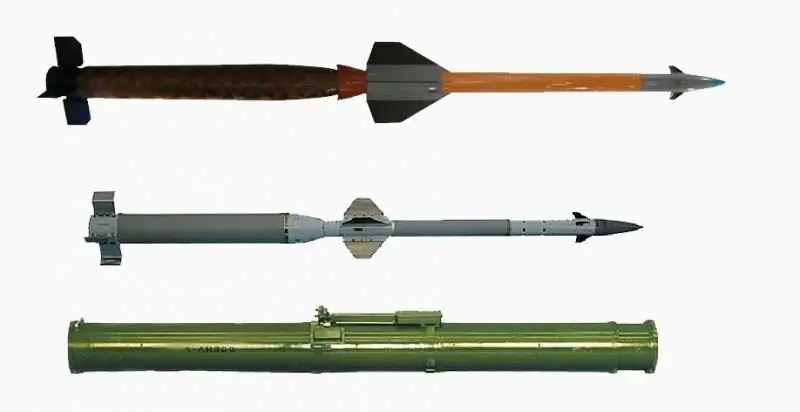 A short-range air-to-air missile RVV-MD / R-73 can be used as a basis for a unified missile defense system with IR seeker, the dimensions of which are only slightly larger than those assumed for unified ammunition.

The small-sized anti-aircraft guided missile (half the length of the standard unified ammunition) is a unified version of the Verba portable anti-aircraft missile system (MANPADS), which, in turn, is a development of the Igla MANPADS. The rocket diameter, which is about 70 mm, makes it possible to place such missiles in three units in one container of reduced dimensions.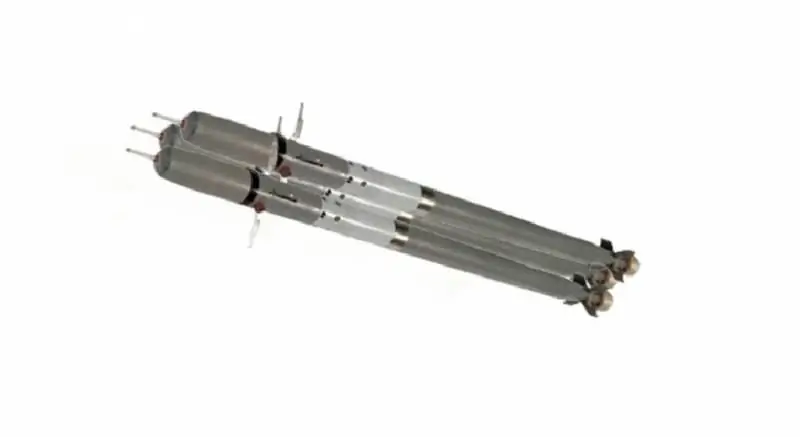 Anti-personnel ammunition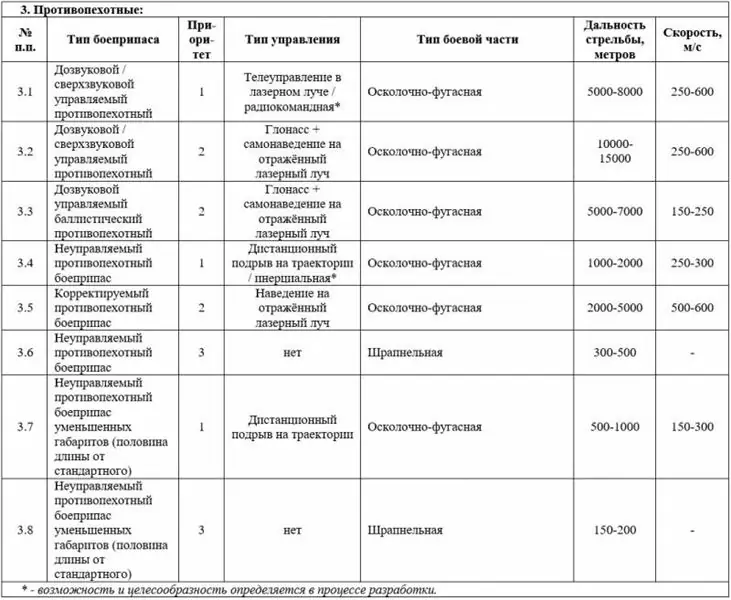 Unified anti-personnel ammunition, in fact, is similar to the above anti-tank ammunition, with the replacement of the warhead by a high-explosive fragmentation unit with an increased output of fragments, possibly with the use of ready-made striking elements. Also, for an obvious reason, it makes no sense to install a seeker in anti-personnel ammunition.
For guided and unguided munitions, remote detonation on the trajectory must be implemented, ensuring the defeat of manpower behind an obstacle.
In contrast to anti-tank ammunition designed to engage well-protected targets, containing means of overcoming dynamic protection and KAZ, anti-personnel ammunition can be implemented in both full-size and half-length formats. Of course, such ammunition can be used not only to destroy manpower, but also to destroy lightly armored vehicles.
Also, the composition of the unified anti-personnel ammunition can include shrapnel ammunition designed to destroy openly located manpower and light armored vehicles in the immediate vicinity.

Bunker ammunition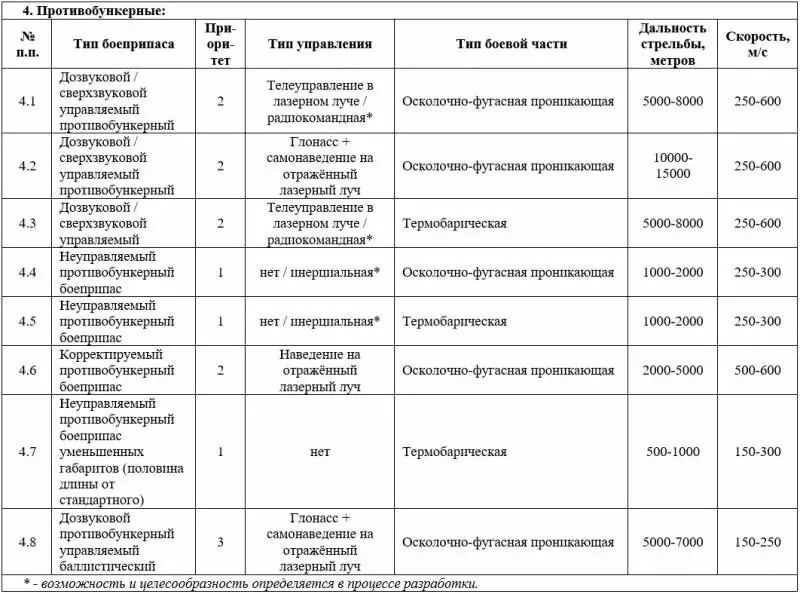 Bunker unified ammunition is similar to anti-personnel ammunition, except that their high-explosive fragmentation warhead is optimized for penetration through an obstacle, the amount of fragmentation must be reduced in favor of increasing the high-explosive action.
In addition, modifications with a thermobaric warhead are added, designed to defeat manpower in natural and artificial structures. Thermobaric warhead for unified anti-bunker ammunition can be developed on the basis of ammunition for the TOS-1A "Solntsepёk" heavy flamethrower system, the RPO-A "Bumblebee" hand infantry flamethrower, and the "Kornet" or "Chrysanthemum" ATGM thermobaric warheads.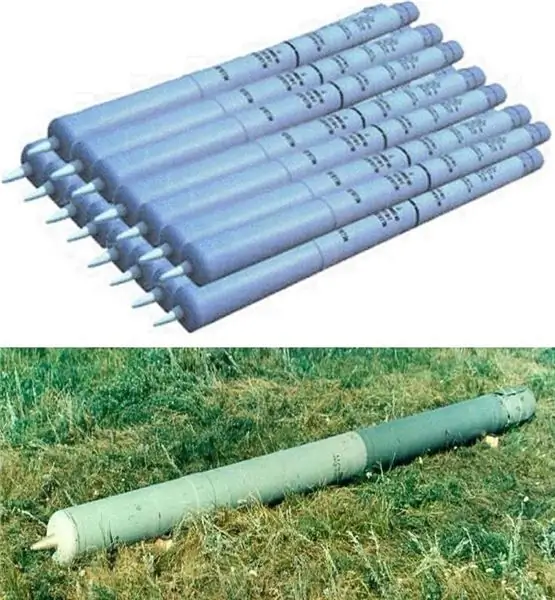 Special ammunition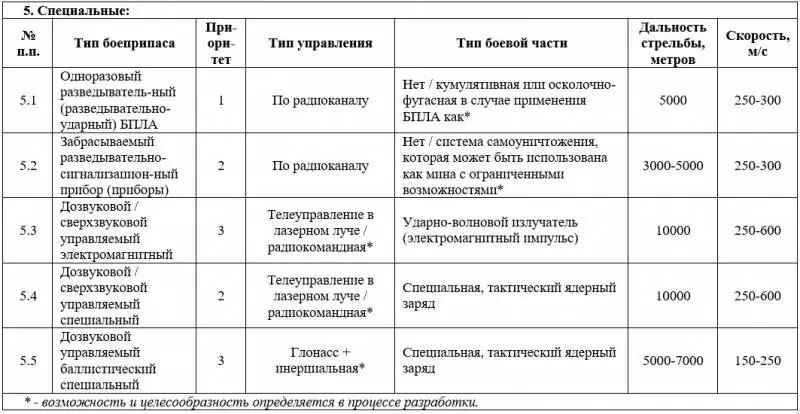 Unified ammunition with a small-sized UAV is designed for reconnaissance. When equipped with a compact warhead, the UAV can also be used to directly engage targets, in fact, turning into a patrolling cruise missile.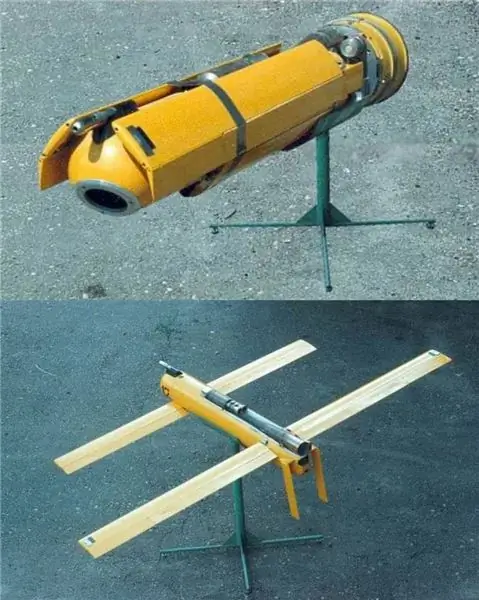 Another effective reconnaissance tool that can be developed in the format of unified ammunition can be reconnaissance and signaling devices (RSP). Existing and prospective RSPs include acoustic, seismic, magnetic and thermal sensors capable of detecting the movement of enemy armored vehicles and transmitting this information via a radio channel. The deployment of the RSP is carried out manually, by artillery or aviation. For unified ammunition, RSPs of various types can be created, capable of detecting ground equipment, low-flying aircraft, helicopters and UAVs.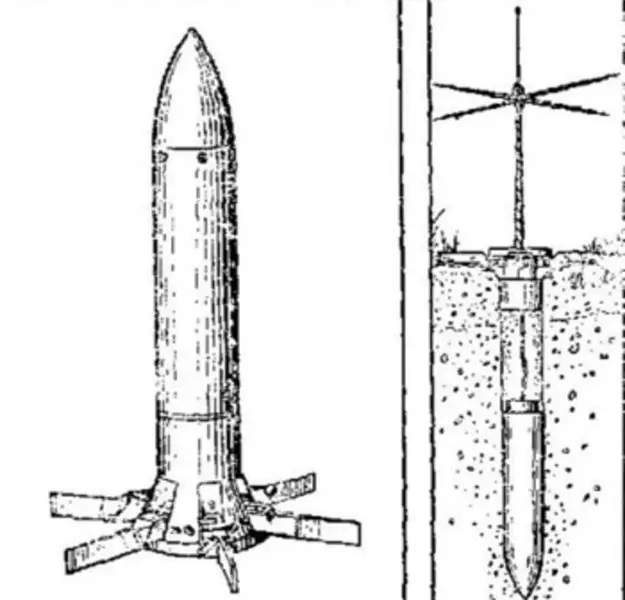 Unified ammunition with a shock-wave emitter - electromagnetic ammunition, designed to disable the enemy's electronics. These can be communications equipment, enemy radar and other electronics. For example, when attacking a group of tanks, several electromagnetic ammunition can disrupt the operation of all or part of the KAZ enemy tanks, simplifying their ATGM attack. Or destroy a swarm of small-sized UAVs, damaging their control and communication systems.

Finally, a special ammunition with a nuclear warhead. Soviet industry created artillery ammunition with a 152 mm nuclear warhead. Accordingly, a special ammunition may well be created in the format of unified ammunition, the dimensions of which are much larger than that of a 152 mm caliber projectile.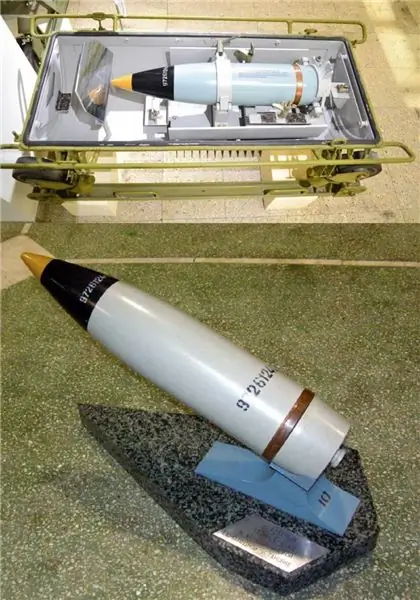 For the enemy, the appearance of such a unified special ammunition turns into a terrible threat, in fact, any tank, SPTRK, helicopter, or even a UAV or air defense system that can use unified ammunition of standard dimensions turns into a weapon capable of delivering a nuclear strike. If earlier for the enemy VIP targets were operational-tactical missile systems (OTRK) or artillery capable of inflicting a tactical nuclear strike, then in the case of a unified special ammunition, the list of threats - carriers of tactical nuclear weapons increases by several orders of magnitude.
It is believed that the possibility of using special ammunition with a nuclear warhead was considered for the promising T-95 "Object 195" tank and the T-14 "Armata" tank in the version with a 152-mm cannon.
conclusions
All of the above ammunition can and should be maximally unified in terms of combat units and guidance / control systems. Almost all supposed standardized ammunition has a prototype on the basis of which they can be created. No "space" technologies are required.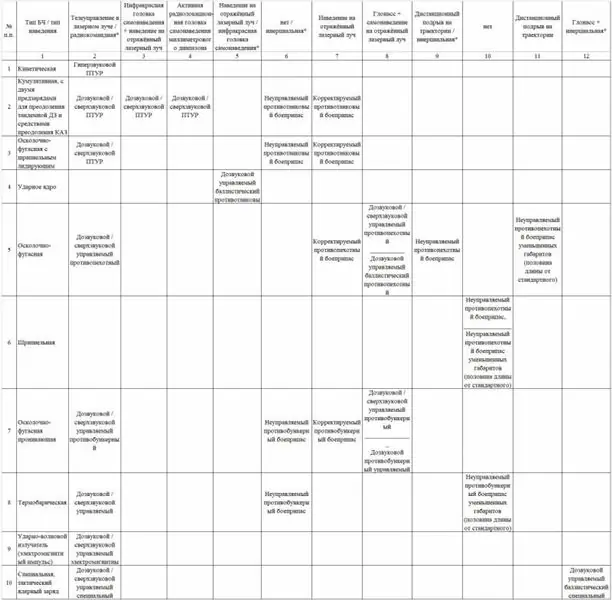 Let's go back to the topic of the rocket tank. The range of standardized ammunition considered in this material, which can be created and loaded into the ammunition of a missile tank, shows the highest versatility of this type of weapon.
We can say that many ammunition from the presented nomenclature is not needed by a tank, that a tank is a melee weapon. This is so, and weapons for close combat are present in the presented nomenclature. But if we are talking about the unification of missile weapons for ground forces, then why should a tank be deprived of its "long arm"? Moreover, the battlefield is different, somewhere in the desert or in the mountains a distance of 10-15 km can be quite real (for example, when fighting from a dominant height).