The Russian Ministry of Defense has received the first batch of Krasukha-4 mobile electronic warfare systems (EW), according to Russian media. In total, the troops received 4 such complexes, which are designed to cover troops and vast territories from radar detection, as well as counteract enemy AWACS and UAV aircraft. Since 2009, the Russian armed forces have also been replenished with the Krasukha-2 electronic warfare ground systems.
Currently, the technical details of these complexes and their characteristics are classified information. There is very little publicly available information about this type of machine. It is reliably known that they are placed on a four-axle chassis of a special vehicle BAZ-6910-022. EW stations "Krasukha" were created by the research institute "Gradient" (Rostov-on-Don), and the scientific-production association "Kvant" (Veliky Novgorod) is engaged in their release.
In modern military affairs, electronic warfare is acquiring more and more weight and importance. Electronic warfare is a type of armed struggle, during which radio interference is applied to electronic reconnaissance equipment, communication and control systems of a potential enemy in order to hinder their work and transfer information. Electronic warfare systems today are electronic suppression and electronic protection complexes (Krasukha belongs to them).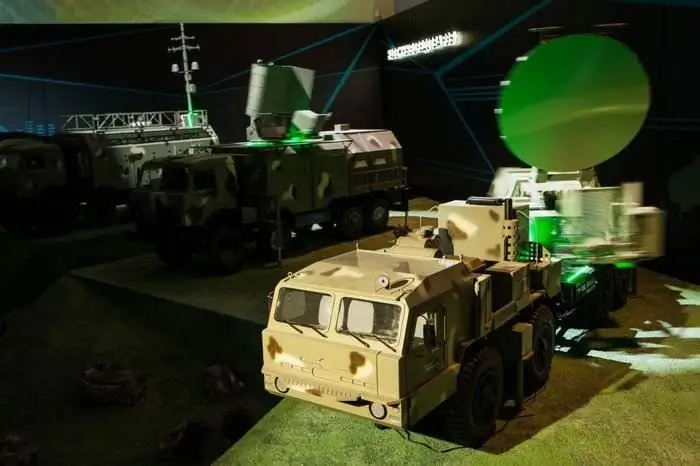 The object of the impact of electronic warfare is electromagnetic fields (waves), electronic systems and means. In this case, passive and active means can be used to create radio interference. Passive means are built on the use of the principle of reflection (re-radiation), an example of such means are corner and dipole reflectors. Active means are those that use the generation principle to generate radiation (jamming stations and transmitters).
Nowadays, electronic warfare is a complex of coordinated actions and measures of troops, which are carried out in order to: reduce the effectiveness of the use of weapons and control of enemy troops, ensure the specified effectiveness of the use of their weapons and control of troops.
The Krasukha complexes developed and adopted by the Russian army are electronic suppression and protection systems. REP is a set of actions and measures that are aimed at disrupting or disrupting work, as well as reducing the combat effectiveness of the enemy's use of radio-electronic means and systems by influencing their receivers with radio-electronic interference. Modern electronic suppression includes: radio-, optoelectronic, radio-technical and hydroacoustic suppression. REB can be provided through the creation of active and passive interference, as well as the use of various kinds of false targets and traps.
The 1L269 Krasukha-2 electronic suppression station created at the Rostov Research Institute "Gradient" is a truly unique system. This station was developed taking into account the generalization of the combat experience that was gained by the Russian army during the armed conflict in August 2008 in South Ossetia. The Russian military has learned bitter lessons from the conflict, in which almost no electronic warfare units were used. This is also the reason why the Russian Air Force lost a number of Su-25 and Tu-22M3 combat aircraft.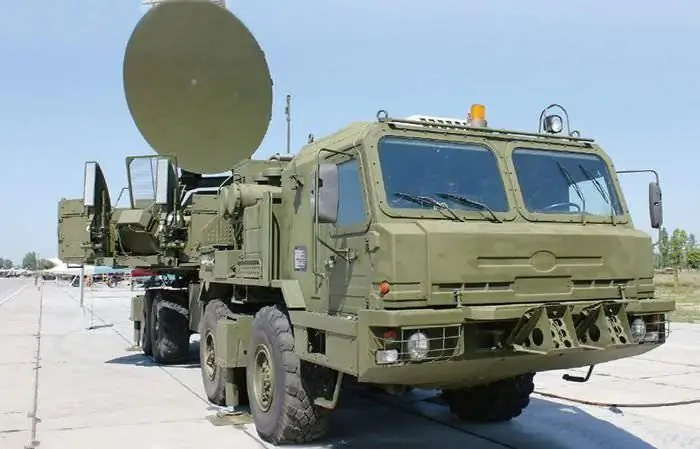 The principle of operation of the station "Krasukha", like any means of electronic warfare, consists in the implementation of a set of actions, during which a directed effect of radio emissions (radio interference) on radio-electronic means of communication, control systems and reconnaissance of a potential enemy is carried out. These actions are taken with the aim of changing the quality of the military information circulating in them, protecting their own units from a similar effect from the enemy, as well as changing the properties of the radio wave propagation environment.
Information has already appeared that the station 1L269 "Krasukha-2" will be exported; the station model was presented in April 2013 in the KRET showroom (concern of radio-electronic technologies). Most likely, this station was created taking into account the suppression of airborne surveillance radars such as AWACS, flying radars like the American E-8 Joint Star, as well as modern UAVs such as the Predator and Global Hawk.
State tests of electronic countermeasures stations 1L269 "Krasukha-2" and 1RL257 "Krasukha-4" were completed in 2009. Outwardly, these machines are similar to conventional radars, which are mounted on a BAZ-6910-022 automobile chassis, wheel arrangement 8x8. The cab of this vehicle is equipped with microwave protection equipment. An independent air heater ОН-32Д-24 and an air conditioner Webasto CC4Е with an electric drive are installed in it. The "Krasukha" complex itself is a hardware module with an antenna post and a large parabolic antenna. Rotating antenna (360 degrees rotation). The parabolic antenna of the complex is controlled in elevation.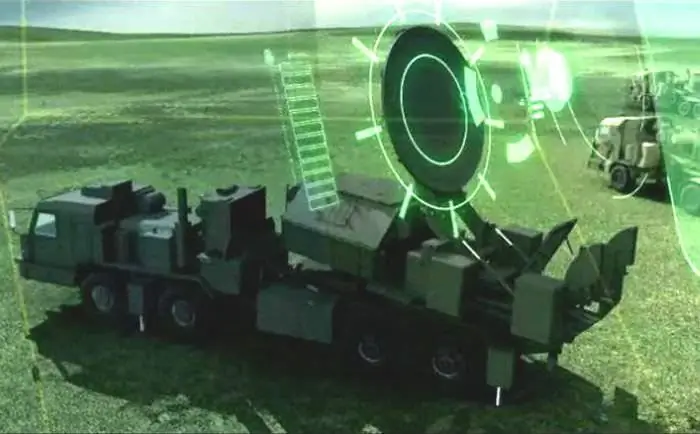 Electronic countermeasures and electronic reconnaissance systems such as Krasukha are high-tech solutions. Independent military experts believe that the creation of such complexes is a serious breakthrough in the creation of highly effective means of struggle. The main task assigned to these complexes is the effective defense of troops and stationary objects from high-precision weapons of the enemy, as well as their carriers, target designation and detection systems. Nowadays, when the share of high-precision weapons and radio electronics in the troops is increasing, this is a rather urgent task. In addition, the creation of such systems can give impetus to development for the entire Russian radio-electronic industry.
In an interview with Izvestia, independent military expert Anton Lavrov noted that the Krasukha complex should be used to solve problems at the operational-tactical level, but the decision to use the complex is issued by the General Staff. That is, this kind of complex will not be part of conventional brigades and combined arms armies. "Krasuha" is a means of comprehensive reinforcement in the most important areas and areas where there is a high risk of a major conflict. According to experts, the effective range of the complexes will be from 150 to 300 km. These weapons systems are not used to combat the bandit underground and insurgents, this invention is intended to counter the enemy with high-tech weapons.
Modifications:
Station 1L269 "Krasukha-2" is a REP station, as well as a unified ground jamming module, which is designed to protect various types of objects from aircraft radars. It can be used in the orders of electronic warfare battalions.
Station 1RL257 "Krasukha-4" is a wide-range station of powerful noise interference, as well as a multifunctional ground jamming module. The main purpose is to cover stationary objects from multifunctional radars of enemy strike aircraft, from airborne radar reconnaissance radars of E-8C aircraft, reconnaissance-strike and reconnaissance UAVs "Predator" and "Global Hawk", as well as radars of artificial earth satellites "Lacrosse".