Famous for its unique amphibious vehicles, Gibbs Technologies presented two new car models to the public. Recently it became known that the once New Zealand, and later British company moved to Detroit and now bears the name Gibbs Amphibians, nevertheless, continuing to produce no less impressive devices.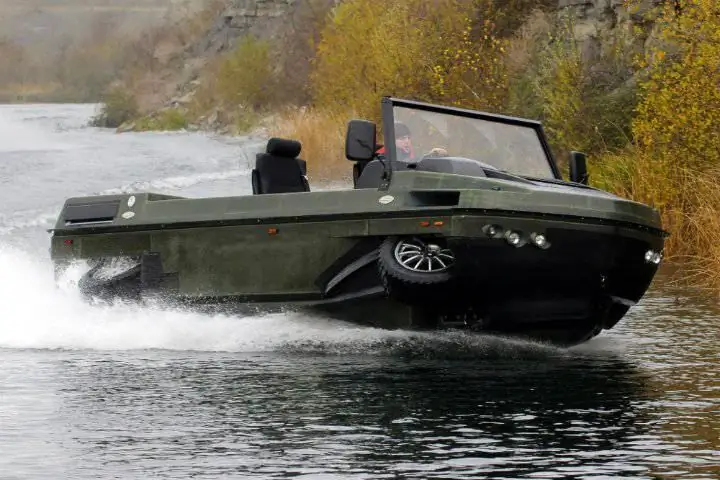 There have been no new products from Gibbs Technologies for a long time. The latest creation was the Quadski amphibious ATV, released back in 2006. Before that, the Humdinga SUV came out in 2004, and the Aquada convertible in 2003.
Now the company has presented two new items at once: the Phibian truck and the Humdinga II jeep, which, according to the developers, can be called the best examples of the high-speed amphibian family at the moment. Both models can navigate the water at speeds up to 26 knots and take about ten seconds to get from water to land.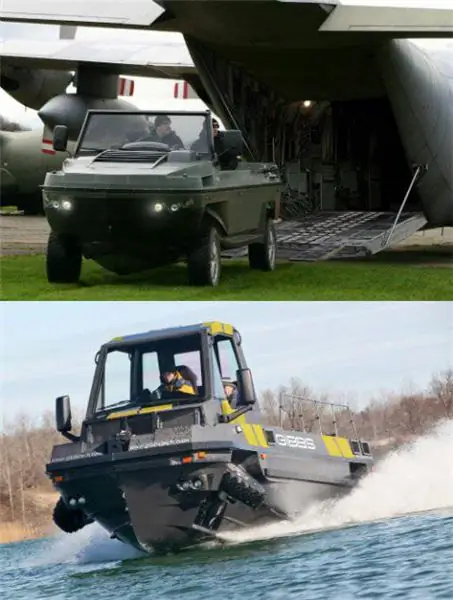 Phibian is the representative of a completely new type of amphibious truck. It is equipped with a 500-horsepower turbodiesel, which can drive either wheels, and on the ground there is a choice of front, rear or all-wheel drive, or water cannons. He can take on board three crew members plus another 12 passengers or 1.5 tons of cargo.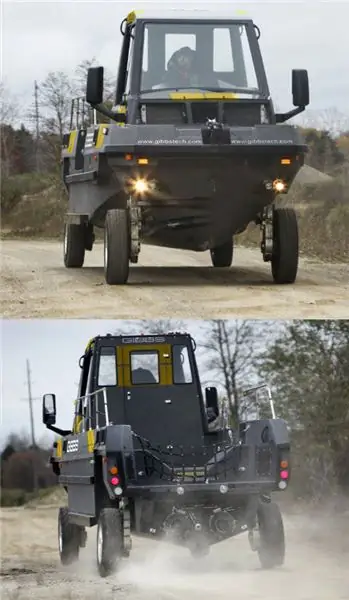 The amphibious Humdinga I has a supercharged V8 with 350 hp. with permanent all-wheel drive. Depending on the configuration used, it can carry 5-7 people or up to 750 kg of various cargo.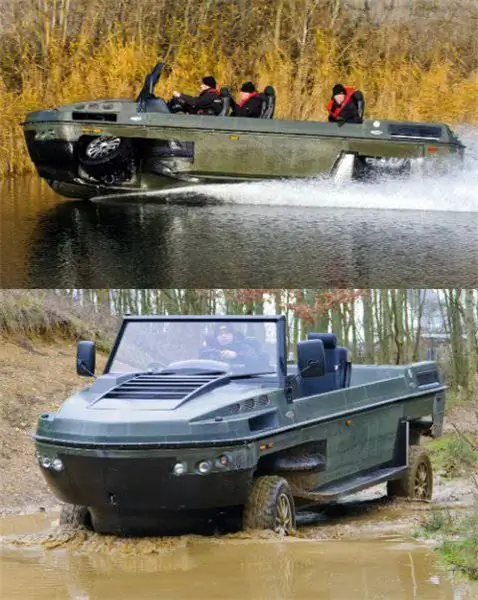 Both vehicles are positioned as high performance solutions for military, rescue, humanitarian tasks. While the cost of the models has not been disclosed, the previous models could be purchased at a price of 235,000 dollars for the first generation Humdinga and 216,000 euros for the Aquada.