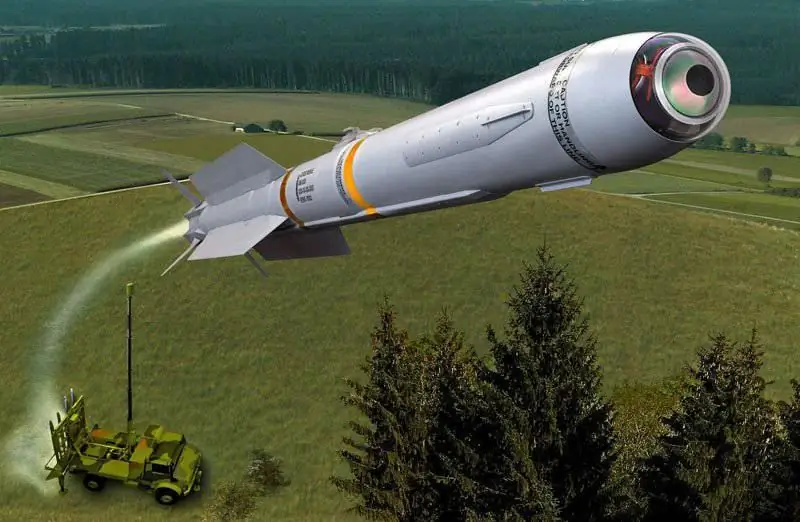 On March 11, 2013, the Swedish Armed Forces Material Support Agency (FMV) announced the signing of a contract with the German company Diehl Defense worth 270 million Swedish kronor ($ 41.9 million) to supply the Swedish armed forces with new short-range anti-aircraft missile systems IRIS-T SLS (Infrared Imaging System -Tail / thrust vector controlled) - infrared guidance system, controlled thrust vector; surface-launched, short-range - launched from the surface, short-range). The exact number of the supplied complexes is kept in strict confidence, and the deliveries themselves are planned for 2016.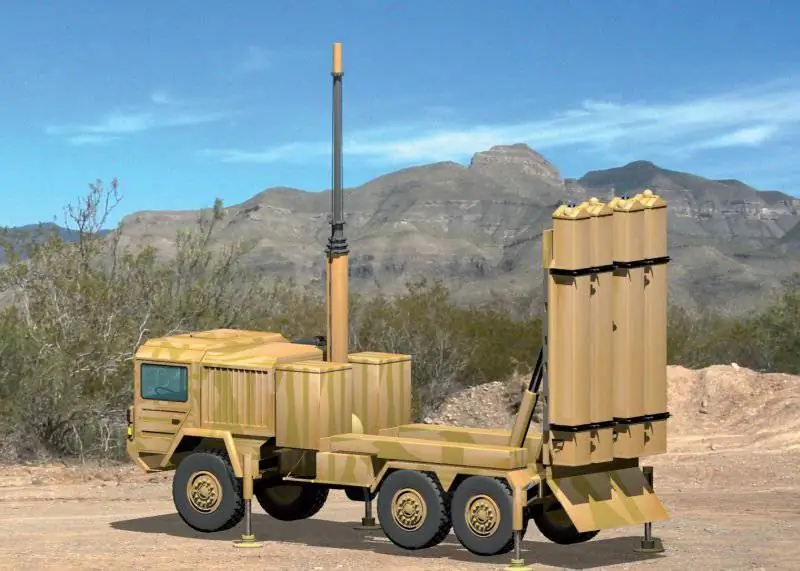 The IRIS-T SLS air defense system provides all-round protection of critical facilities from a wide range of threats, including cruise missiles, helicopters, aircraft, and unmanned aerial vehicles (UAVs). The IRIS-T SLS air defense system is a ground-based system specially designed for Swedish air defense. The complex includes a vertical-type launcher, a target designation system and a fire control system. The complex is capable of operating in both automatic and manual modes. The vertical launcher is located on a highly mobile tractor, and its weight and size characteristics allow it to be transported by air on C-130 transport aircraft. The modified IRIS-T air-to-air missiles are housed in light fiberglass transport and launch containers. Loading of eight such containers is carried out using a transport-loading machine in about 10 minutes. The missile warhead provides sufficient safety when transporting and loading containers. According to the developers, the modularity of the system allows it to be installed on about 5,000 Mercedes-made Unimog trucks, and, thanks to its open and standardized architecture, it can be easily adapted in a network with existing and future fire control system components.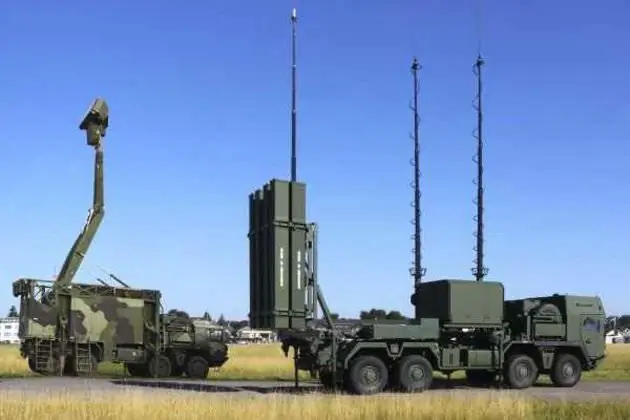 A vertically launched missile with an infrared homing head (IR seeker) at the initial stage of the trajectory is aimed at the target using the Giraffe AMB all-round radar developed by the Swedish company Saab. This station provides the ability to detect targets at a distance of more than 100 kilometers and an altitude of more than 20 kilometers, while simultaneously tracking up to 150 targets.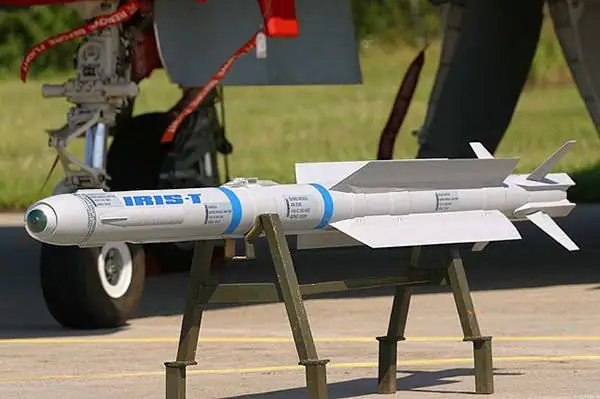 Development of the IRIS-T air-to-air missile began in 1998. The missile was intended to replace the AIM-9 Sidewinder missile currently in service with NATO countries. A consortium of six European countries took part in its development: Germany, Greece, Norway, Italy, Spain and Sweden. The main contractor in the program was the German concern Diehl BGT Defense. Other major companies participating in the program are MBDA, Hellenic Aerospace, Nammo Raufoss, Internacional de Composites and Saab Bofors Dynamics. In March 2002, the rocket was successfully tested, and in October 2003, Diehl BGT received final approval from the Federal Office for Defense Technology and Procurement for preparation for serial production. In December 2004, Diehl received a contract on behalf of all six European countries involved in the program for the serial production of IRIS-T missiles worth a total of € 1 billion. The first export client of the missile was the Austrian Air Force, which placed a contract for IRIS-T missiles at the end of 2005. In May 2008, South Africa ordered IRIS-T for its Gripen aircraft. In September 2009, Diehl signed a contract with Saudi Arabia to integrate the IRIS-T missile into the Eurofighter Typhoon and Tornado combat aircraft of the Saudi Air Force. Thailand also acquired a number of missiles. In total, by the end of 2012, more than 4,000 IRIS-T missiles were delivered. IRIS-T has been successfully integrated on Eurofighter Typhoon, F-16 Falcon, F / A-18, Tornado and Gripen fighters. It is reported that the approximate cost of one rocket is about 400 thousand euros.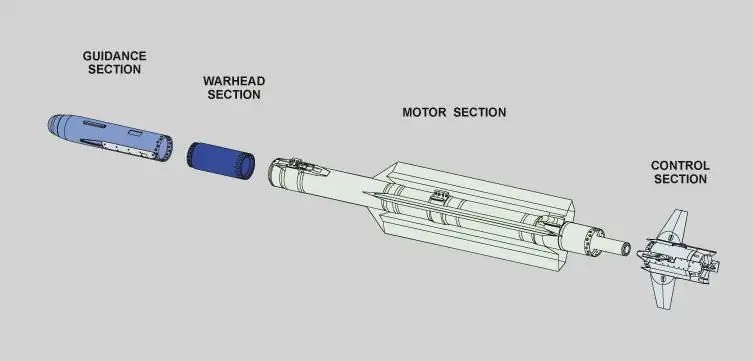 The IRIS-T rocket has a normal aerodynamic design. The body consists of four main compartments. In the first there is a guidance system, including an inertial navigation system, GPS and a homing head, in the second there is a warhead. In the middle part of the fuselage there is a propulsion system, in the stern - cruciform rudders and gas rudders. The rocket has a total length of 2.94 meters, a diameter of 127 mm and a total weight of 89 kg. The missile has the ability to lock-on before launch (LOBL) and lock-on after launch (LOAL). It is capable of intercepting an air target at a distance of 25 km.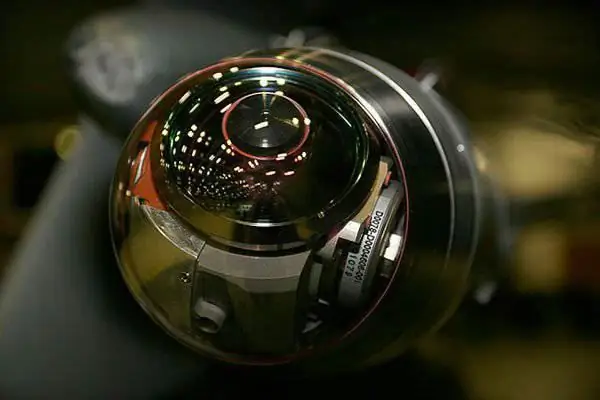 The infrared seeker has a high tracking target and intelligent high-resolution image processing. The seeker has a proven high noise immunity. Due to its very wide viewing angle and the ability to receive target designation from an airborne radar or a helmet-mounted target designator, the IRIS-T air-to-air missile provides the aircraft with 360 ° defenses. IRIS-T is equipped with a proximity fuse and high-explosive fragmentation warhead, which allows you to fight attacking missiles.
The IRIS-T is powered by a solid propellant engine developed by Nammo for a top speed of Mach 3. The controlled thrust vector and post-launch lock function allows the missile to engage targets in the rear hemisphere of the aircraft ("over the shoulder"). Thanks to the rocket's exceptional kinematics, the internal operational dead zone is only a few hundred meters.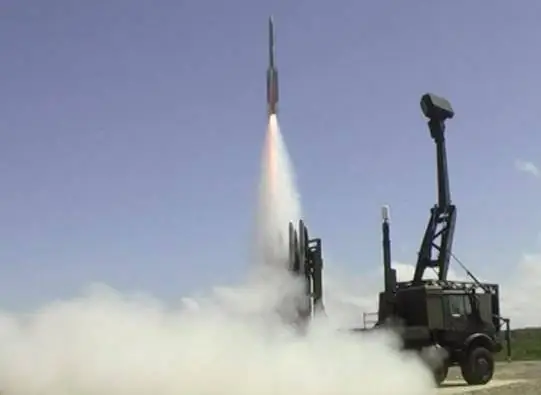 On March 3, 2008, the IRIS-T SLS air defense system was successfully tested at the OTB test site in South Africa. Until 2011, 5 successful tests were carried out.
It should be noted that in February 2009, Germany demanded to integrate the IRIS-T SL missile with an increased range of up to 30 km into the MEADS project. However, this project deserves special attention and will be presented in a separate article.