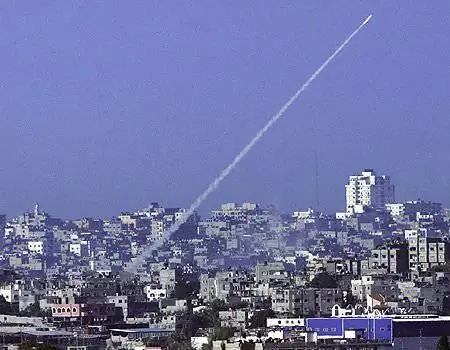 Palestinian terrorists are disappointed. Last August, terrorist groups in the Gaza Strip decided they had figured out a way to bypass Israel's new Iron Dome missile system. They believed that all they had to do was fire at least seven missiles simultaneously into the area protected by one Iron Dome battery. Islamic terrorists did this last August. One missile missed, resulting in the death of an Israeli citizen. All air defense systems face problems with saturation tactics. However, the salvo attacks were no more effective than numerous individual missile attacks over a long period of time. During two intense rocket attacks last April and August, Islamic terrorists in Gaza fired more than 300 rockets, most of them long-range and aimed at large Israeli cities. With all this, they killed only one Israeli. The Iron Dome system detected and shot down approximately 90 percent of the missiles aimed at residential areas. This means that only about a tenth of a percent of Palestinian missiles reached areas with people and buildings. Most of these missiles didn't kill anyone.
Worse, Palestinians in the north of the Gaza Strip could witness the Iron Dome in action as several rockets that attacked urban areas were shot down in the sky by interceptor missiles. None of the Palestinian media outlets have mentioned the Iron Dome, however, over the past two months, Israeli intelligence has collected a lot of radio intercepts in the Gaza Strip, indicating a demoralization of the population. Hamas has done a lot to ensure that the thousands of rockets delivered to Gaza will eventually bring Israel to its knees. The iron dome in action has spoiled any enthusiasm for missiles to destroy Israel. Rockets are now being viewed as a nuisance. The missiles cannot do much harm to Israel, and the Israelis retaliate with much more damage than Palestinian missiles.
Israel has purchased seven Iron Dome batteries, which will be delivered over the next two years. Two are already in operation and the third will be ready by the end of the year. Each battery has radar and instrumentation equipment, as well as four interceptor missile launchers. Each battery costs about $ 37 million, which includes over fifty interceptor missiles.
During testing, the Iron Dome detected and shot down BM-21 (122mm) and Qassam missiles (a primitive model made in the Gaza Strip). The Iron Dome uses two radars to quickly calculate the trajectory of an attacking missile and does nothing if the calculation indicates that the missile will fall in a deserted area. But if computers predict that the missile is heading into a residential area, a $ 40,000 guided counter-missile is launched to intercept the target.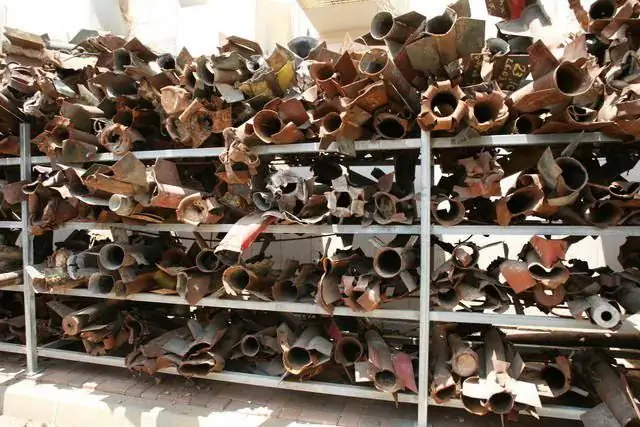 This use makes the system cost effective. Israelis know exactly where 4,000 Hezbollah rockets fell in 2006 and more than 6,000 Qassam rockets fired by Palestinian terrorists in the Gaza Strip over the past eight years. More than 90 percent of these missiles hit deserted areas, and the few that hit populated areas caused only a few casualties. However, thousands of interceptor missiles to be used against another major attack would cost $ 40 million. On the other hand, this will save a large amount of military equipment and avoid many casualties among the military and civilian population. Israel has already deployed a radar system that warns of incoming missiles. The Iron Dome currently uses this system, in addition to another, more specialized one deployed in southern Israel.
Over the past eight years, Palestinians have been forced to fire about 250 rockets in order to kill one Israeli. With the deployment of only two of the seven Iron Dome batteries, that number has grown to 300. With the additional Iron Dome batteries in service, more Palestinian missiles will be needed to do any damage.
Firing rockets in volleys is more difficult and more dangerous than firing one or two rockets at the same time. More missiles means more preparation time and allows the Israelis to more easily locate a missile position and attack it with a Hellfire missile. Moreover, the Iron Dome control software system can be optimized to handle more targets simultaneously, and the fire control system can also be upgraded. Thus, the new terrorist tactics will not be successful for long.