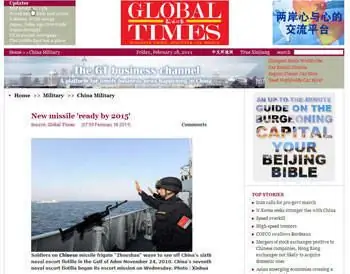 The Chinese newspaper Global Times on February 18 reports that the PRC has begun developing a new type of combat missile, the range of which is 4,000 kilometers.
The new missile will be designed to engage targets on land, sea, air and in space. And, according to the publication, the new missile will be able to protect the country from cyber attacks, in which way it is not specified. Back in early 2010, some American military experts expressed the opinion that China had succeeded in creating a technology that would allow destroying orbiting satellites using elements of a missile defense system. The creation of the rocket will be completed by 2015, and it should enter service within the next five years.
According to an informed interlocutor of the Global Times, missiles with such a large range were not previously produced in China. The source also confirmed that the "carrier killer" DF-21D missile has already entered service with the Chinese army with a range of 2,800 km.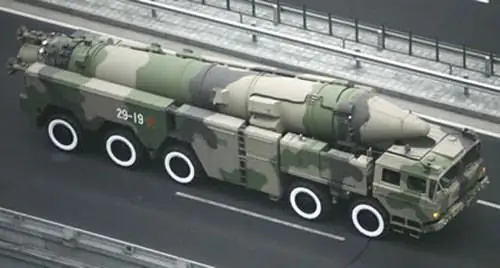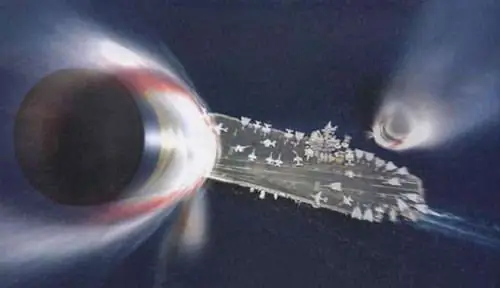 US Secretary of Defense R. Gates, who visited China in early 2010, said that the DF-21D raises serious concerns. Gates also noted that the US intelligence services underestimated the pace of development of Chinese weapons.