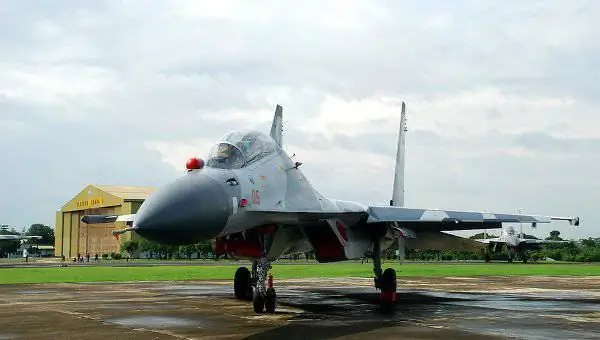 The Indonesian military noted the high quality of the weapons already purchased from Russia and plan to continue cooperation with the Russian defense industry. In particular, it is planned to conclude additional contracts for the supply of another batch of Su-30MK2 fighters, totaling more than half a billion dollars. In addition, the issue of T-90S tanks and Smerch multiple launch rocket systems is being resolved. Viktor Komardin, Deputy Director of OJSC Rosoboronexport, who is the head of the Russian delegation at the international exhibition of naval and aerospace technology taking place in Malaysia, told Interfax at a meeting on Wednesday.
As follows from his words, negotiations on the planned purchases are already underway. Among the already noted deliveries of batches of T-90S tanks and Smerch systems, contracts for the supply of naval equipment and Mi-17 helicopters for the Indonesian armed forces may also appear.
Komardin also drew attention to the fact that much attention in the negotiations is paid not only to the supplies themselves, issues of further maintenance of military equipment, both new and already in service in Indonesia, are being actively discussed. For example, the issue of maintenance of the batch of BMP-3 infantry fighting vehicles, which were delivered to Indonesia earlier, has almost been resolved. Previously, similar agreements with Indonesia have already been concluded.
A preliminary agreement on the purchase of a batch of fighters by Jakarta was reached on the first day of the Malaysian arms exhibition LIMA-2011. The plans include the approval of the final contract, which may be signed at the end of this year. The fighters will be assembled by the aircraft factories of Irkutsk and Komsomolsk-on-Amur.
The exact amount of the contracts has not yet been announced, but one of the representatives of Indonesia mentioned in an interview with the Kommersant newspaper that this amount could exceed $ 500 million. On the Russian side, there is a message from Viktor Komardin at a press conference on Wednesday, which says that if all preliminary agreements are implemented, then Rosoboronexport's order book will become "heavier" by at least $ 1.5 billion.
Russia and Indonesia have been closely cooperating since 2003, when Jakarta received two Su-27SKM and two Su-30MK fighters. The total number of aircraft purchased from Russia today is ten, which allows us to call it a traditional Russian partner in the field of military and technical cooperation.
In addition to fighters, Indonesia is armed with 10 Russian Mi-35 helicopters, 14 Mi-17 helicopters, 17 BMP-3F infantry fighting vehicles and nine thousand AK-102 Kalashnikov assault rifles.
Earlier, the Indonesian military reported that by 2024 they plan to purchase 180 Sukhoi fighters from Russia. They plan to create ten squadrons, equipped with these aircraft. The military of this country praised the equipment from Russia, saying that it fully fulfills all the tasks that arise during its operation on the territory of Indonesia.