A military order is a source of good income for a private company in any country. And, very often, people in uniforms receive very original proposals.
The British company Easibridge presents to sappers, infantrymen and other units its own modular design of assault bridges, which is compact, versatile and less expensive.
According to the company, its universal kit is 85% lighter and 80% more compact than existing counterparts. Easibridge uses 1.5m ladder sections (estimated cost per section £ 1,000), with EasiLock docking modules, combined with a cable tensioning system for greater rigidity.

Easibridge highlights the following four advantages of its system: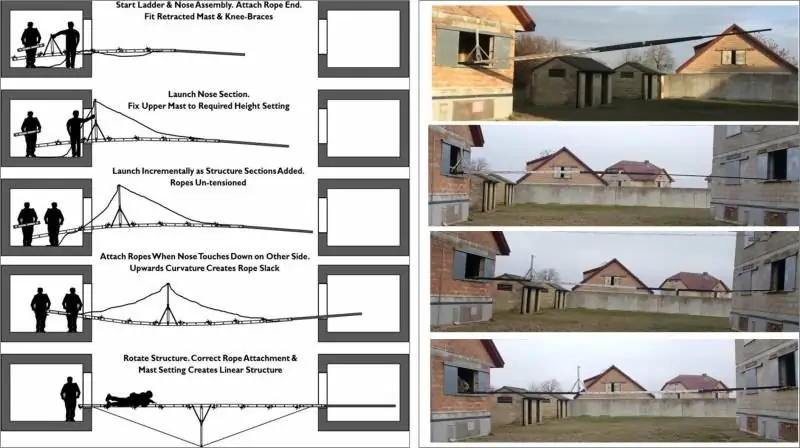 The company particularly appreciates the ease of use of Easibridge modules in dense buildings. According to forecasts, in 2045, 70% of the world's population will live in cities. Urbanization will lead to the need to fight in an urban environment.
All Easibridge components are designed so that each section weighs no more than 6 kg, including the block tensioning system.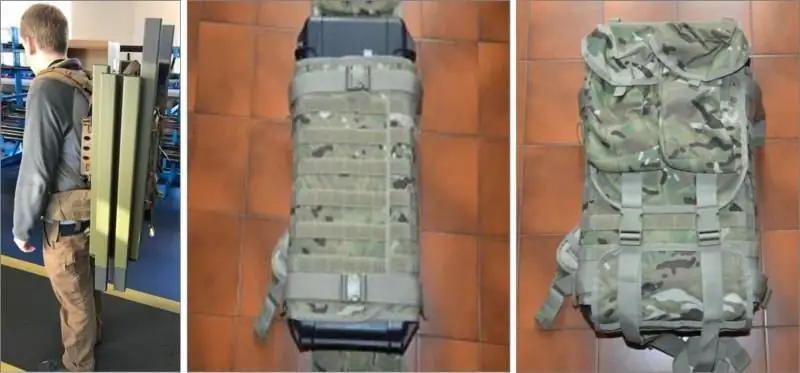 Light weight allows you to carry bridge elements using light helicopters and UAVs.
It is important that Easibidge is a modular design. The main element was the assault bridge.

It is complemented by stairs.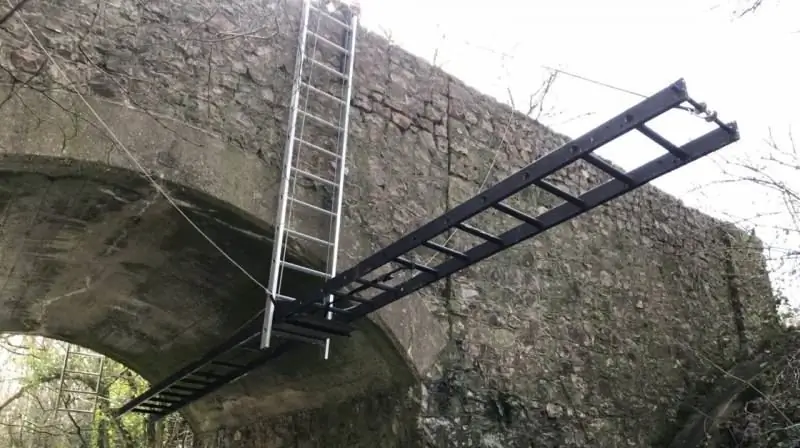 The bridge itself, if necessary, replaces the stairs when climbing floors and roofs of buildings.

With EasiBridge, you can overcome obstacles of different heights.

And also to build light shelters.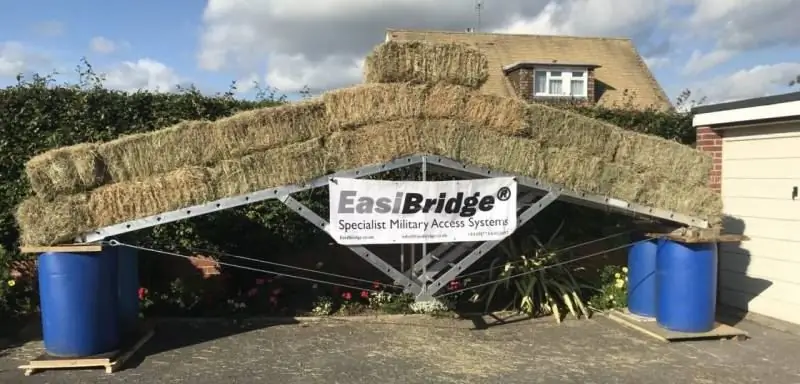 Or overcome water obstacles using special pontoons.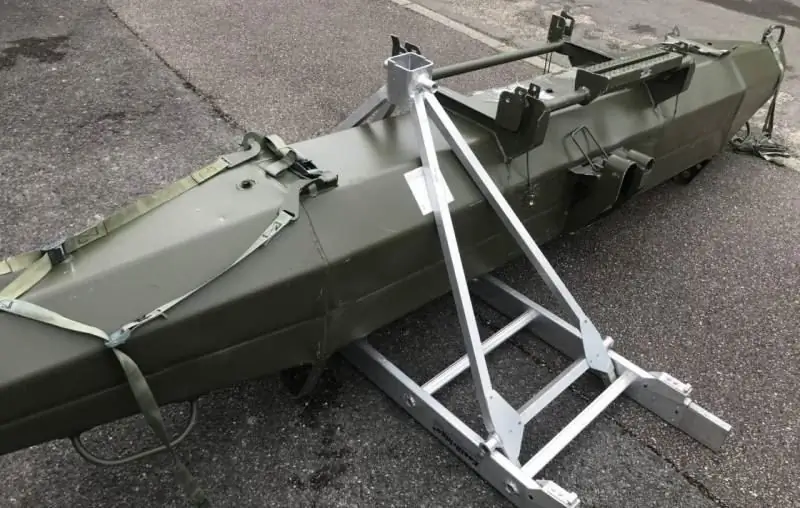 It is even possible to build a bridge for light vehicles.

Or transport the wounded, ammunition and rations.


And sometimes you can ride on special carts.