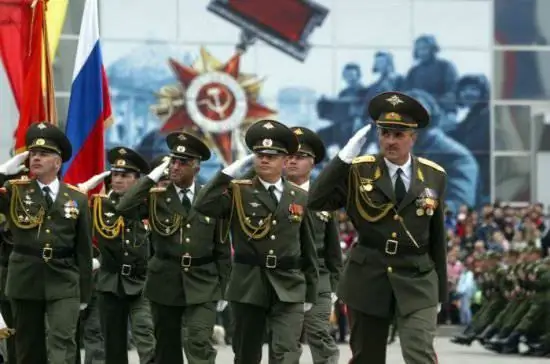 Russian President Dmitry Medvedev at a meeting on the salaries of military personnel announced that the number of officers in the army will be increased.
According to the president, the number will be increased by seventy thousand people. The reasons for this decision were not announced by the president, he only said that Defense Minister A. Serdyukov reported to him about the need for such a measure.
As you know, in October 2010, Serdyukov reported that the staff reduction is going according to plan. As part of the ongoing reform, the number was reduced to one million people, the number of conscripts was reduced by 750 thousand professional people, sergeants by 120 thousand people, the number of officers by 200 thousand people.
Earlier, Serdyukov explained the need for reductions in the officer corps by the fact that there were as many officers in the army as there were soldiers, most of whom had the rank of no lower than lieutenant colonel, while not having experience in commanding units and individual units. According to Serdyukov: "The calculations made showed that the number of officers should be within 15% of the composition of the armed forces." It was also planned to increase the number of lieutenants and senior lieutenants with a reduction in the number of senior officers.