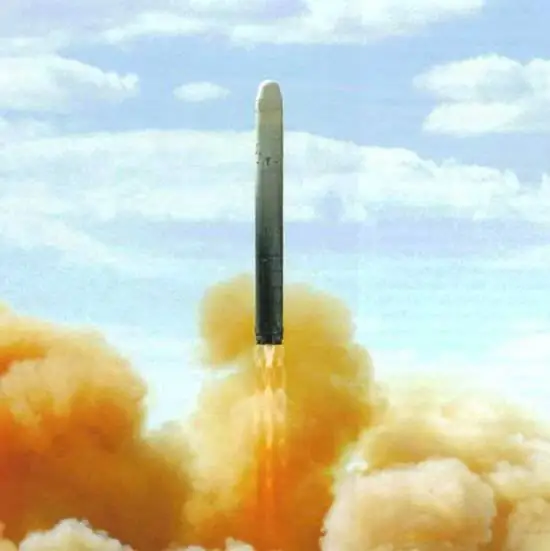 In Russia, a new heavy liquid-propellant intercontinental ballistic missile is being created, which will be capable of breaking through any existing and future anti-missile defense systems adopted until the 2050s, said Artur Usenkov, general director of the Rosobschemash corporation.
According to him, the order to develop a missile, which in the future will replace the R-36M Voevoda ICBM, was given in 2009. The heavy liquid-propellant intercontinental ballistic missile will be capable of penetrating any existing and future missile defense systems, ITAR-TASS reports.
A new ballistic missile is planned to be created by the end of 2016. The missile being created, like the Voevoda, will have a multiple warhead with ten individually guided warheads. It will be capable of overcoming any missile defense system, be it the US missile defense system or the European NATO missile defense system.
Voevoda is considered the heaviest and most effective ICBM in the world. It is capable of carrying 10 warheads with a capacity of 550 kilotons each. The Voevoda's flight range is 11 thousand km.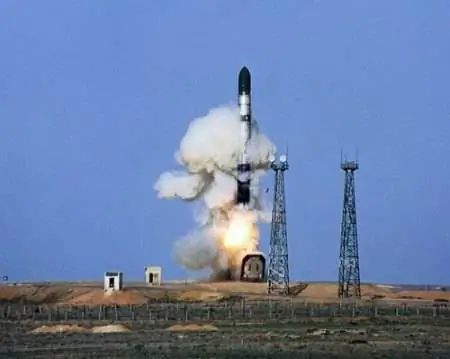 Let us remind you that last year the Strategic Missile Forces (Strategic Missile Forces) tested the RS-20V Voevoda intercontinental ballistic missile (SS-18 Satan according to NATO classification). The missile training warheads hit conventional targets on the Kamchatka Peninsula training ground with a given accuracy. The service life of the Voevoda is expected to be extended to 23 years.
By the way, the US missile shield failed the tests. The test of the American missile defense system ended in failure. The interceptor missile was unable to hit the target over the Pacific Ocean. According to the US Missile Defense Agency, 8 out of 15 attempts at such tests ended in failure.