The question is not from a professional in terms of knowledge of the world of helicopters. And it was caused by the next news of the next tragedy associated with the helicopters of our Aerospace Forces.
On the one hand, everything is clear. A helicopter is a combat vehicle, and its use implies a certain probability that the enemy will work on it. And, since this is a matter of survival, it will not just work out, but burst into the British flag. This is a war, nothing can be changed here.
However, watching the video to the accompaniment of jackal howls, I caught some deja vu. I have already seen such a fall. In Dubrovichi, near Ryazan, when the Mi-28N group "Berkuts" crashed. And the result was the same: the pilot was killed. Yes, the navigator-operator survived, although he can no longer fly. It's just a blessing to live out life.
Plus the events of April this year, also in Syria. When another Mi-28N crashed.
But I would prefer to leave the technical side aside, this is for specialists. The question arises as follows: do we have so many pilots? No, really, do we have as many pilots as can be required in that very notorious "if something happens"?
It seems to me that not so much. Yes, the country is big, but if out of 140 million we cannot find a dozen athletes-football players, such that they do not look like degenerates, temporarily released on receipt, then the situation with the pilots may be even "cooler".
Again, it is clear that everything is smooth with the pilots so far. Both in quantity and quality. Otherwise, the results of the Syrian operation would have been like those of the "partners" - inconspicuous and half-lamentable. But - not a reason, you know.
On one of the resources on the network I read the opinion that, they say, it is necessary to learn from "partners". For there are achievements, but no losses. Of course, it is forgivable to hear this from Square, because we are aware of the achievements of the "partners". Actually, everything is simple: there are no losses, because they did nothing. And the point.
The question is, do the rescue systems in our Mi-24 and Mi-28 meet modern requirements? There is an opinion that not very much. Losing six pilots in three accidents in a year is too much.
The rescue system is a complex and time-consuming thing. Yes, the crew has the ability to get out of the helicopter and escape with a parachute. If the height allows. And if it doesn't? If the height is the same notorious 200-300 meters? Or below. It remains to rely on shock-absorbing landing gear struts and seats. As they write, they must save. In practice, we see something somewhat different.
Here is a video that we filmed in Dubrovichi.
It is difficult to say what the height was when the crew realized that there was a hydraulic failure. Definitely more than 100 meters. But it is absolutely clear why the pilots did not try to shoot the propellers. The reason was here on earth. Thousands of 10-12 spectators, in which the blades could easily fly. And apparently, it was decided to sit on autorotation and rely on rescue systems. It didn't work out. Exactly half. The pilot died, the navigator survived.
However, we can say that the systems have worked. And they worked well. But here the helicopter descended smoothly, so there were chances. And in Syria, to the greatest regret, the fall was at an angle.
The present day makes one involuntarily wonder whether we are going that way, comrades? Yes, there seems to be no problem with helicopters. The best in the world, the very best and stuff like that. Normal spirit, our flying technique is really the best. And our pilots are excellent. They know how to distinguish an oil tanker from an excavator and destroy a command post or a convoy of trucks without using nuclear weapons.
By the way, this is a reason to think about the fact that pilots should not only be protected. It's good to take care of it.
Someone might say that military pilots are military pilots in order to fight. And combat use is always associated with risk.
I agree. But why not mitigate this risk? Moreover, there is something. In addition to the Pamir-K armchair, which the Mil helicopters are equipped with, NPK Zvezda also produces such a thing as the K-37-800 product. Ejection seat, which is used in the Ka-50 and Ka-52 helicopters. Naturally, it has no analogues in the world.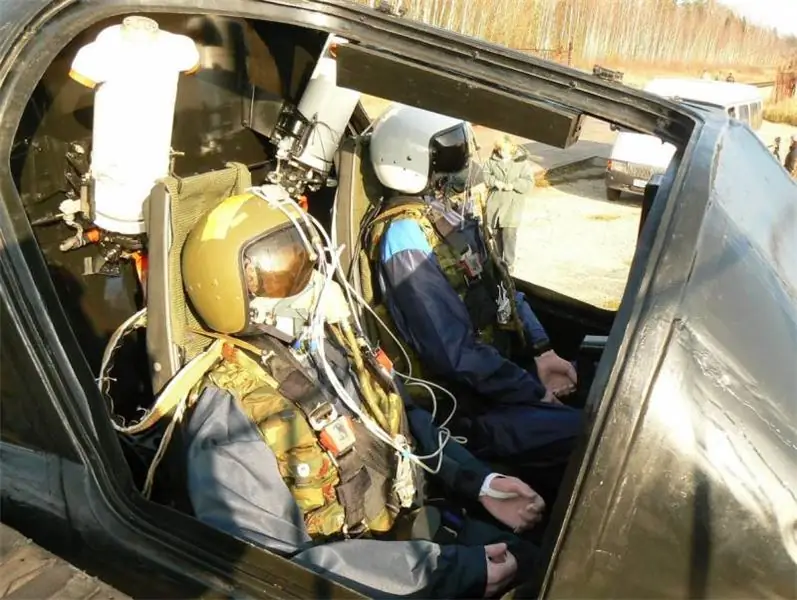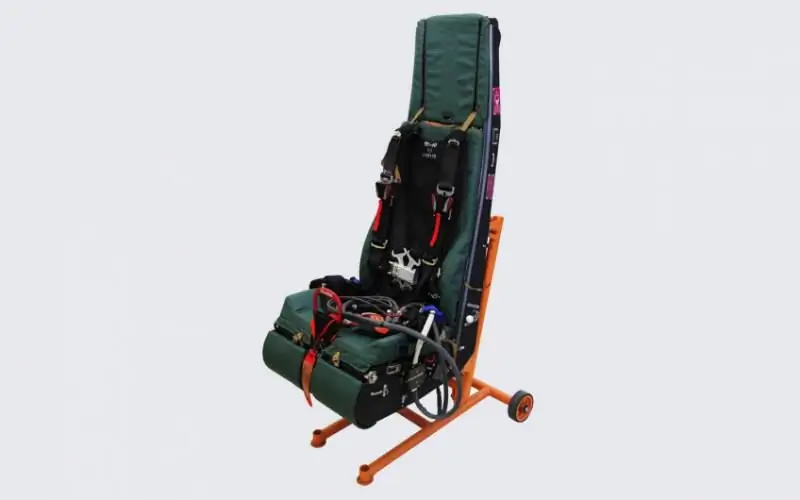 This UAN allows the pilot to catapult in the speed range from 90 to 350 km / h and at altitudes from 0 to 5000 meters. And the Ka-52 and Ka-50 helicopters are equipped with this system.
For me, it is a sealed secret why Chief of the General Staff Yuri Baluyevsky in 2005 decided that Ka-50 helicopters are suitable "for special forces operations", and the Ministry of Defense decided to make the main attack helicopter Mi-28N. It is difficult to say what was "behind the scenes" of this decision, what games of our two manufacturers, but we are starting to reap the benefits today.
The helicopter pilots suffered losses both in Afghanistan and in Chechnya. But then, as if there was no choice. Today there is a choice. And I think it is worth considering this question. Today we are not in a position to scatter flight personnel. After all, any pilot is a highly qualified specialist who takes years of training.
Of course, I'm not a specialist in helicopters for sure. But it is impossible not to have the deepest respect for helicopter pilots, because in combat practice it turns out almost kamikaze. And I would not want to. Both the new ones should be taught and the old ones should be protected. A pilot, you know, this is not a machine gunner, you cannot mold in six months.
I think that our readers from among the rotorcraft will express their opinion.