Each time it's hard to talk about the heroes who received this title posthumously. And in general, one way or another, but touching on the topic of death is not easy.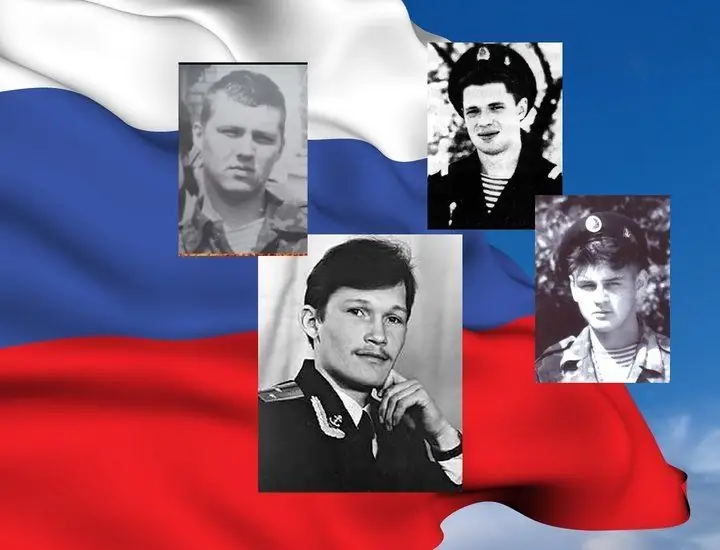 What is human life? And who needs all these feats? For what are the heroes of Russia dying? So that later, under some chomping, forgive me, a snotty teenager, without delving into the essence of what is happening, critically remarked that "blood is not enough"?
And what if the body of the deceased soldier, who also defended the future "expert", had 72 bullet wounds? Will that be enough? Or is it all in vain again? And this is real life …
This time about a feat that dates back to February 7, 1995. On this day, the Malina reconnaissance group, consisting of four people, under the command of Senior Lieutenant Sergei Firsov, fought for four hours against several dozen professional mercenary militants. Ours fought to the last breath.
At the cost of their lives, they saved the lives of dozens of their comrades in arms. They even saved those who did not want to save them, instead impatiently waiting for the chicken to be served to them. Because some people have a war with a war, and lunch is on schedule. Because "These are the people of" Malina ", so let" Malina "pull them out!"
Unable to defeat the living, in blind rage the Dudayevites shot at close range the dead bodies of the Malinovites. The 5th company of the 2nd battalion of the marines, which arrived to the rescue, recaptured only the bodies of the dead comrades from the enemy. No one was left alive. The heroes fought to the end. And even after death, the scouts clutched machine guns in their hands, in the stores of which there was not a single cartridge, but over thirty dead militants lay around them.
We will always remember them - those who never gave up. About those whom we will respect and lead as an example to our children, forbidding them to eat popcorn at the moment of mentioning the heroes. About those who cannot be forgotten! About those whose callsign forever remained "Malina"!
How sweet this word sounds, but how bitter it is for those who lost their brothers, fathers and husbands with her …
Eternal memory to you, Heroes! And let the earth rest in peace to you.